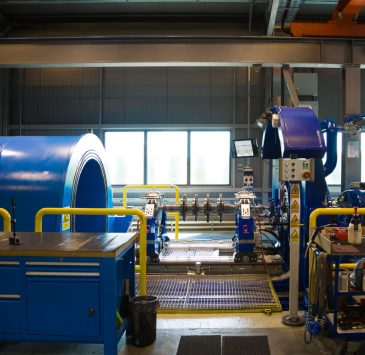 High-speed balancing stand
The quality of balancing of high-speed impellers and rotors has a direct influence on safety and reliability during the exploitation process of machines Being aware of that fact, in 2014 we introduced our own machine used for both low and high speed balancing. Thanks to this we are able to provide our clients with the highest standards in this field. As one of the few companies in the market, we offer multiplane high-speed balancing commercially as well as over speed testing up to 20 000 rpm with the use of coefficient influence method.
Please find the calibration certificates as well as the competence certificates of the balancing crew below.
HSB CALIBRATION CERTIFICATE CW
HSB CALIBRATION CERTIFICATE CCW